How to go Green and incorporate sustainability on such a massive scale and secondly, how do we align profitability into the mix
Renewable, green and sustainability and are some of the terms that have been used by organizations to manage their ESG compliance and create an appeal within the investor's community. Data Centre too, has evolved in the recent past and global Data Centre developers are opting for going Green, remaining Carbon-Neutral while doing their bit towards checking all the right boxes in their bid towards creation of social impact.
It is quite astounding in the way the past few years have shaped Data as the new protagonist on the world stage. In 2020 alone, about 1.7 MB of data was created every second by every person. In the past two years, we humans have managed to digitize so radically that 90% of the world's data was created in the past two years alone. This translates to better infrastructure, better Data Center, more energy requirements and more cooling substations. Now, as we step into 2022, climate change experts, entrepreneurs, technocrats are addressing the very real threat faced by Data Centres everywhere: How to go Green and incorporate Sustainability on such a massive scale and secondly, how do we align profitability into the mix? Energy accounts for almost 40% of the entire operational cost of a Data Centre. This includes the power for cooling the Data Centers, power for provisioning and sustaining the systems, servers and racks. Moreover, as we move towards an ecosystem to adopt cutting-edge tech such as 5G, Edge-data centers, Hyperscale Data Centre, there is a lot more onus on Data Centre companies to ensure they adhere to environmentally friendly ways of operations.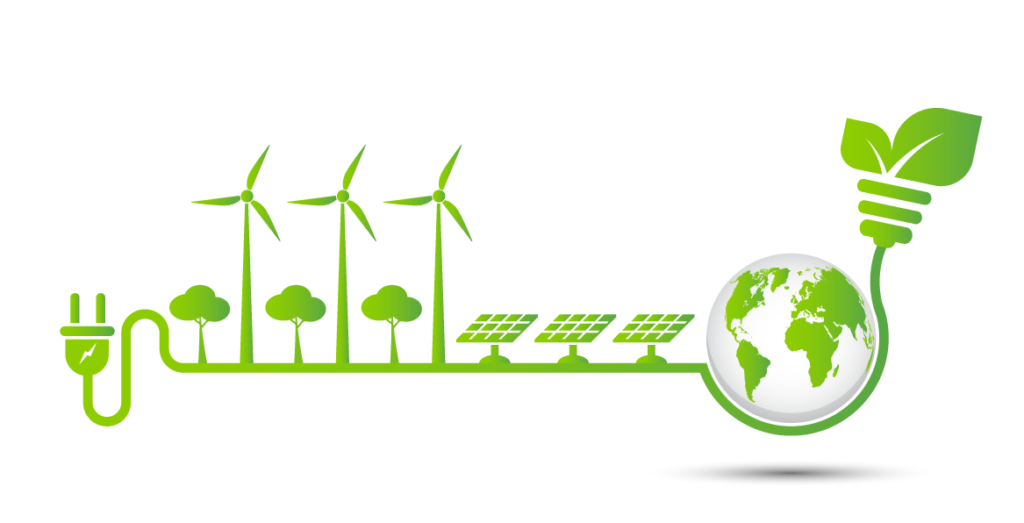 The solution is that we as enterprises need a behavioural oral change to accept Green and Clean energy in our way of operations and functioning. Planning and strategy of setting up these Data Centres will play a key role in the longevity and the extend these Data Centres are Green. For instance, the majority of Data Centres are planned in cities where high speed-internet bandwidth is readily available and land is readily available for development with required infrastructure. The Data Centre Operators should also consider the landscaping, the natural cover a place holds and the access to Green Energy in the vicinity before investing in a project. Today, almost all global IT players are considering areas that are sustainable or have a Green Energy producing capacity while also having access to high-speed/low-latency internet as their top priorities while setting up a Data Centre.
As we go ahead, it is estimated by 2025, almost all the Data Centres will have some nature of renewable and Green aspects associated with it. With the government announcing special Data Centre zones similar to the technology parks, the government too has a very active role to play in our bid to be a $ 5 trillion green economy. The designed and prescribed Data Centre parks need to have three priorities to be as effective as their counterparts which are developed in the US, Europe, Singapore etc. Firstly, the Data Centres need to cater to the majority of the country's data requirements, which indicates that our country's data will be hosted and stored within the country's borders. Secondly, the Data Centres need to have a huge Green Energy source which will ensure enterprises remain carbon-neutral sustainable. Lastly, the Data Centres needs to be planned which are future-ready which includes deploying the latest tech such as 5G, IoT, ML, AI etc.. These factors will ensure that India becomes competitive and attracts investments from the top Data Centre investors globally and continues to be on the path of being carbon-neutral and sustainable.